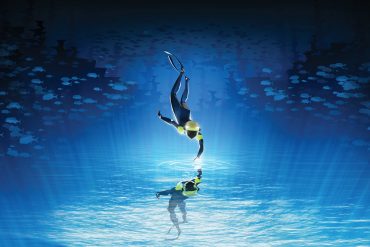 …and geopolitical contexts behind Assassin's Creed Valhalla to understand the strengths of its historical storytelling.
No Man's Sky: Through A Screen, Dully – GlitchOut Oma Keeling plays No Man's Sky and finds that it's more than retro in its sci-fi stylings–it's a game out of time, with nothing to say.
Learning Tetris | Unwinnable Diego Nicolás Argüello writes about rebuilding and recovery–via relationships, via self-reflection, via Tetris Effect.
Dead Things Matter Too, Abzû – Venoms. Die. Twice. E. meditates on death, rebirth, and the phenomenology of the ocean in Abzû.
"To play Abzû is…