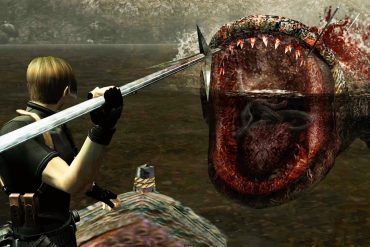 …of a good world in spite of capitalism."
Structural Perturbations
Now, onto some analyses of games which push up against structural design trends in larger and smaller ways.
The Stanley Parable: Ultra Deluxe | Ash Can Reviews Ashcan contemplates Davey Wreden's metatextual, cyclical story, itself now on its third real-world go-round.
Travels to Siofra River — Gamers with Glasses Don Everhart wanders through one of Elden Ring's most magical, mysterious, and entirely missable locations.
Takeshi's Challenge [1986] – Arcade Idea Art Maybury sits with the infamously in-on-its-own-joke, player-hostile disempowerment fantasy Takeshi's Challenge.
…